Step 7: Closing on a Home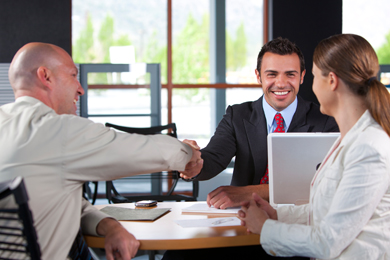 Closing day is the day you officially take ownership of your new home. It's an exciting time for sure. But there are a couple of details you need to keep in mind before you get handed the keys:
• Closing costs – these fees need to be paid by or on the closing day and include mortgage application fees, inspections, legal fees, insurance, registration and more.
All these costs might make your head spin. But you can take solace in the fact that your real estate agent will be a great help in managing all of this and get you to your last step…
• Step 1: Deciding to Buy a Home
• Step 2: Choosing a Real Estate Agent 
• Step 3: Understanding Home Financing
• Step 4: Finding the Right Home to Buy
• Step 5: Making an Offer on a Home
• Step 6: What to do Before Buying a House
• Step 7: Closing on a Home
• Step 8: Moving into Your New Home