Step 4: Finding the Right Home to Buy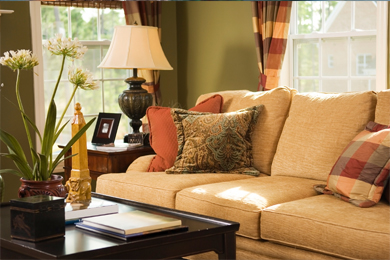 So now it's time to get out there and find your dream home. Most people start off by having a neighbourhood in mind but a great agent may suggest options that you may not have thought of. Here are some considerations as you set out to house hunt:
• Choosing the right neighbourhood – Do you need to be close to schools, public transit, highways or where you work? Those can be huge factors when choosing an area to live. And let's not forget proximity to other amenities like parks, grocery stores, doctors and recreational centres. Drive around and check out the appearance of other homes in the area. Are they well taken care of? Of course, your agent will be able to inform you of property values in the area and how they've changed over the years.
• House hunting – the hunt can be a lot of work but it can also be a lot of fun. So when you visit homes, go with a partner – spouse, parent, friend – because two sets of eyes are better than one. Don't be shy about asking some tough questions regarding the home. Take some pictures or video on your smartphone so you can reference it later. And remember that checklist you made? It will come in handy now
• View open houses with open eyes – curb appeal is one thing but try not to focus on the bells and whistles. Keep a lookout for things like doors and windows (are they new/old?), water leaks, squeaky floors, soggy areas around the yard that indicate poor drainage and could lead to a wet basement, missing shingles, lighting, etc. You'll be getting a home inspection later, but it doesn't hurt to start with your own observations
And when you finally find the home you can see yourself living in, it's time for the next step…
• Step 1: Deciding to Buy a Home
• Step 2: Choosing a Real Estate Agent 
• Step 3: Understanding Home Financing
• Step 4: Finding the Right Home to Buy
• Step 5: Making an Offer on a Home
• Step 6: What to do Before Buying a House
• Step 7: Closing on a Home
• Step 8: Moving into Your New Home