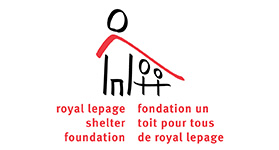 National Garage Sale for Shelter
Saturday, May 12, 2018
At locations across Canada
The Royal LePage Shelter Foundation's signature fundraising event is the National Garage Sale for Shelter, a one-day charity garage sale held at hundreds of Royal LePage offices and other community locations across Canada. All proceeds from the event support local women's shelters and violence prevention programs. Royal LePage covers that administrative costs of the Shelter Foundation and sponsors cover event expenses so 100% of all funds raised goes directly to helping our cause.
Members of the community are encouraged to get involved. You can help abused women and their children by donating gently used items to a participating Royal LePage office in your neighbourhood. Many National Garage Salefor Shelter locations also offer children's activities, entertainment and a BBQ lunch. Be sure to visit a National Garage Sale for Shelter in your area and pick up some treasures of your own. You will help restore hope and create new beginnings for abused women and children in your community.

For more information, please contact Carly Neill at carlyneill@royallepage.ca or 416-386-6099 
View all Garage Sale for Shelter locations and event details.