Longueuil, QC real estate agency Zone joins Royal LePage Triomphe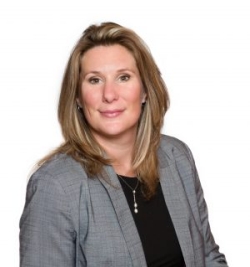 BROSSARD, October 1, 2018 – Royal LePage Real Estate Services is pleased to announce the merger of the real estate agency Zone with Royal LePage Triomphe. The owner of Royal LePage Triomphe, Marie-Catherine Jetté, will take over management of the merged agency while the former owner of Zone, Bernard Savard, will continue to act as a broker and special collaborator for the agency. This alliance expands Royal LePage Triomphe's salesforce to nearly 110 brokers in its Brossard and Saint-Lambert offices.
"I was looking for a succession plan for Zone and our affiliation with the Royal LePage network was the best option," comments Savard. "Royal LePage is a serious, professional and credible company with a very advanced platform that provides everything brokers need to succeed and serve their clients well. The company's commercial division was an important factor since many of our brokers specialize in this area.""Properties marketing tools are very competitive and Royal LePage definitely uses state of the art technology," adds Jetté. "We provide our clients a turnkey service. I am excited to welcome the Zone brokers and add value to their clients," she concludes.
Zone brokers will now work from Royal LePage Triomphe's Saint-Lambert office. Clients can get in touch with Royal LePage Triomphe at:
454, rue Victoria
St-Lambert, Québec
J4P 2J4
Telephone: 450-466-4644
Email: triomphe@royallepage.ca
Website: royallepagetriomphe.com
About Royal LePage
Serving Canadians since 1913, Royal LePage is the country's leading provider of services to real estate brokerages, with a network of over 18,000 real estate professionals in over 600 locations nationwide. Royal LePage is the only Canadian real estate company to have its own charitable foundation, the Royal LePage Shelter Foundation, dedicated to supporting women's and children's shelters and educational programs aimed at ending domestic violence. Royal LePage is a Brookfield Real Estate Services Inc. company, a TSX-listed corporation trading under the symbol TSX:BRE.
For more information, please visit http://www.royallepage.ca. 
For further information, please contact:
Roseline Joyal-Guillot
Manager, Communication and Marketing, Quebec Region
Royal LePage
roseline@royallepage.ca
(514) 591-0583