Accelerate Your Real Estate Career
Are you ready to expand your impact and unlock your true earning potential?
Are you looking for more support to help you boost your real estate business? Maybe you've surpassed your initial objectives and you're ready to start thinking bigger.
Whatever your goals, Royal LePage is committed to helping you accelerate your productivity and achieve the results you're looking for.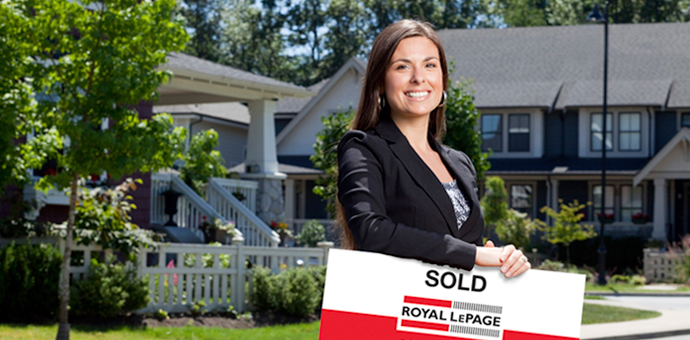 This is your chance to:
Become part of a forward-looking culture where you feel motivated to strive for more.
Lean on the support of a collaborative team eager to help you scale your business.
Benefit from a strong brand reputation recognized for providing world-class client
Maximize your earning potential by working smarter, not harder. 
As your business grows, your needs evolve. At Royal LePage, we provide the ongoing support you need to reach your full potential.
Here's How We're Different
As a Royal LePage REALTOR®, you benefit from:
Lead generation and technology that fills your pipeline to increase your business and exposure.
Networking opportunities with over 20,000 like-minded real estate professionals across Canada.
The chance to represent an all-Canadian company with over 100 years experience.
Business planning, training and coaching designed to accelerate your growth.
Easy-to-implement marketing strategies you can employ to enhance client relationships.
The opportunity to give back to the community you serve through the Royal LePage Shelter Foundation – Canada's largest public foundation dedicated exclusively to funding women's shelters and domestic violence prevention.
And it doesn't stop there.
When it comes to building a prosperous real estate business, relationship building is crucial to your success.
This is why you need an end-to-end business and technology platform designed to create more conversations with prospects while driving repeat and referral business.

Enter rlpSPHERE
Think of it as the ultimate road map for making your personal brand stand out.
You'll receive access to:
A configurable agent website with advanced lead generation tools.
A Smart CRM that leverages AI to validate lead information and organize daily activities based on Behavioural Automation.
Lead generation through paid Google + Facebook advertising and retargeting campaigns.
Automated Smart Campaigns to nurture past clients and keep you top-of-mind with your sphere of influence.
Multiple listing feed options and sold data when and where available.
The rlpSPHERE mobile app, which enables easy dialing and record tracking.
Robust business analytics and performance tracking.
Royal LePage is here to take an active role in your business growth, with customized support to fill any skills or knowledge gaps along the way, so you can streamline efficiencies and focus on your zone of genius.
If you've been looking for the chance to make a change, this is it.
We can help you make the transition as smooth as possible, so you don't have to wait another three, six or 12 months to get what you're looking for: real results.
Find out how we can help you achieve more.