Apartment or condo? Make an informed choice!
In collaboration with Promutuel Insurance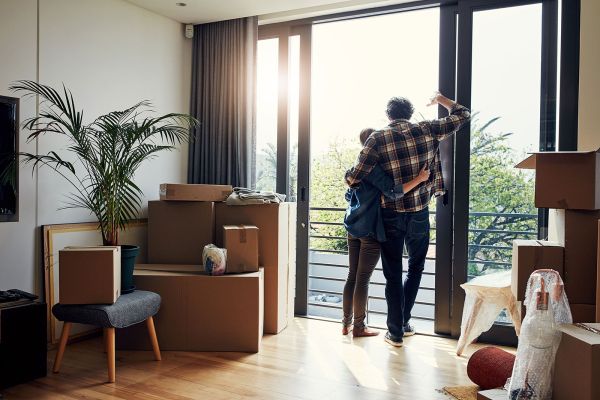 Before deciding to move into an apartment or rent or buy a condo, it's important to know if the features of these options are right for you. Both of these dwelling types have their pros and cons. So which one should you choose based on your situation?
Whether you're looking to become a tenant or a co-owner, there are a number of factors to consider to avoid making a choice you may regret. Would it be better to be a tenant or a co-owner in the long term? What are the differences between renting an apartment and renting a condo? What kind of lifestyle are you looking for? What can you afford?
Apartment living
Living in an apartment has many advantages. Many choose this dwelling type because it's affordable and doesn't bring added headaches! If something breaks in the apartment or if work needs to be done, the landlord takes care of it and usually covers the expenses. But you may be liable for some kinds of damage, so insure your home even if you're just a tenant!
People who don't have a lot of money saved up and aren't really interested in renovations will appreciate the peace of mind that apartment living brings. Also, there are no school or municipal taxes to pay. This makes an apartment a good choice for those who want to save for a future home purchase or other plans. Since a lease is usually signed for a period of one year, living in an apartment provides a great deal of flexibility as to the length of the commitment.
However, renting an apartment can have some disadvantages. If the landlord decides to take over your apartment for themselves or their family, or if someone else buys the building and wants to move into your apartment or move family members into it, there may be conditions that require you to move out.
Another disadvantage is that living in an apartment is not a long-term investment, because you'll never recoup the money you pay for rent. Lastly, you may be subject to restrictions, such as not being allowed any pets.
Choosing to live in a rental condo
Unlike an apartment, a rental condo often allows you to enjoy certain amenities in common areas, such as a pool, gym, or rooftop terrace.
Rental condos are generally more recent than apartment buildings, sometimes offering renovated spaces or new facilities. The advantage is that you can enjoy a more "upscale" lifestyle without the taxes and fees that condo owners have to pay.
Unfortunately, rental condos have disadvantages too. Rent is generally much higher than for so-called traditional housing units, mainly because condos come with services that don't usually come with apartments (a janitor, air conditioning, parking, etc.), as well as a more luxurious environment.
In addition, tenants who choose to live in a building that's less than five years old cannot have their rent fixed by the court if their lease stipulates this restriction. This is true for both condos and apartments, but it's more common for condos, which are currently growing in popularity among home builders.
And as with an apartment, an owner who decides to rent out their condo can also take back their unit if certain conditions are met.
Becoming a condo owner
There are many benefits to buying a condo. When you own a condo you can renovate and design your living space according to your needs, desires, and tastes, which is generally not allowed when you're a tenant.
Having your own condo also gives you a certain peace of mind, because since you own your home, you won't have to move—unless you decide to! Your home could also grow in value in the medium to long term, providing you with financial leverage. A condo, generally less expensive than a house and easier to maintain, is a purchase to consider if you want to take a smaller jump into the real estate market.
However, since your condo is part of a building that includes other condo owners, you'll have to comply with the condo rules, which could prevent you from modifying your unit as you wish. As a condo owner, you'll also have to attend co-owners' meetings and contribute to common expenses. Lastly, there are higher costs associated with homeownership, such as taxes, required renovations, or rising mortgage rates (which you should budget for).
The Promutuel Insurance advantage
Whether you decide to rent or buy, talk to a Promutuel Insurance damage insurance representative to benefit from insurance coverage tailored to your needs. You'll appreciate the difference!