A real estate brokerage from Laval joins the Royal LePage network
Century 21 Max-Immo, which counts some 50 real estate agents, becomes Royal LePage Expert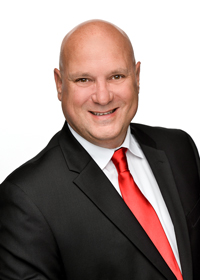 LAVAL, QC, October 16, 2017 – Royal LePage Real Estate Services is proud to announce that the real estate brokerage Century 21 Max-Immo located in Laval, has joined the Royal LePage network as of today. With more than 50 real estate agents, the brokerage owned and operated by Mr. André Charbonneau, becomes Royal LePage Expert. This is the fifth real estate brokerage conversion to Royal LePage in the province of Quebec since June 2016, for a total of close to 400 real estate agents.
This change in affiliation will allow the brokerage's real estate agents to offer their clients more innovated marketing and technological services. Each year, Royal LePage develops a number of technological tools to help buyers and sellers making wise decisions with regards to their property. For example, Royal LePage recently launched a new application on its website that provides potential buyers location scores on listings so they can better evaluate the advantages of a property. The tool is based on criteria such as proximity to schools, parks, grocery stores, or based on the tranquility of a neighbourhood. Royallepage.ca is visited by more than 4 million users a month, which makes it one of the most frequented real estate sites in Canada.
The company has built a reputation as an industry leader thanks to its tremendous progress in sales, its market share and its network growth across Canada, including in Quebec. Royal LePage is investing in its suite of marketing and technological services to remain at the leading-edge of the industry.
"An important portion of our clientele deals with commercial real estate and Royal LePage is a leader in this market segment. As a value-added real estate brokerage, there was no better option for ensuring our reputation in the industry and for providing our clients a highly competitive turnkey service," asserts Mr. Charbonneau.
Royal LePage Expert continues to operate out of its Laval offices located on 200-1850 Le Corbusier boulevard.
About Royal LePage                                       
Serving Canadians since 1913, Royal LePage is the country's leading provider of services to real estate brokerages, with a network of over 17,000 real estate professionals in more than 600 locations nationwide. Royal LePage is the only Canadian real estate company to have its own charitable foundation, the Royal LePage Shelter Foundation, dedicated to supporting women's and children's shelters and educational programs aimed at ending domestic violence. Royal LePage is a Brookfield Real Estate Services Inc. company, a TSX-listed corporation trading under the symbol TSX:BRE.
For more information visit: www.royallepage.ca.
-30-
For more information:
Roseline Joyal-Guillot
Manager, Communication and Marketing, Royal LePage, Quebec region
(514) 591-0583
roseline@royallepage.ca