Why Most People Rent Their Water Heaters.
Presented by Enercare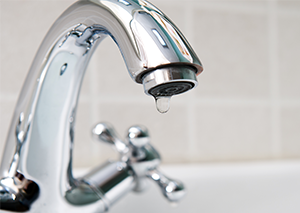 Most of the time, taking a chance is a good idea. Most of the time, it results in a positive experience. Like trying to follow a recipe created by a celebrity chef or signing up for that class you've always wanted to check out. Most of the time, it works out. Taking a chance with your home's water heater however, is not one of those times.
Let's say you bought a water heater – upfront, in full, out of pocket; and your water heater breaks down. It's time to replace It. On average, replacing a hot water tank costs around a thousand dollars. Which means you'll need access to those funds immediately (yup, say goodbye to that trip to Tahoe). Not only that, you'd also have to call every qualified technician in town to see who's available, read over a hundred reviews to figure out which model number is right for you and schedule a prompt delivery. Until then, you'd have ice cold showers to look forward to every morning before breakfast. We're shivering at the thought of it.
Renting is affordable, the billing is convenient, protection plans cover parts and labour so you're protected from additional costs and unpredictable fees, and  maintenance can be scheduled for the same day.  You get peace of mind because your time and money aren't on the line. Plus, if you haven't found your forever home yet, you won't have to face the dilemma of leaving or taking  your brand-new water heater when you move.
When you rent, you won't have to suffer through the headache of figuring out which part is causing the trouble. Or the stress of having to research which company sells the particular part and for how much. All you'll have to do is simply let in the licensed technician who will restore hot water to the home.
Moreover, with a rental water heater in your home, you could be eligible to receive discounts on your home insurance. And if you switch to an eco-friendly unit, you could also receive government and/or utility provider rebates.
With Enercare, you'll be able to make unlimited service calls, receive a HomeCare Report including expert assessment and recommendations, have access to 365-day parts and labour protection with a protection plan, and count on Same Day Service for requests before 5 pm. Sign up today and live in comfort