Useful tips to make sure your Air Conditioner (AC) runs smoothly
Presented by Enercare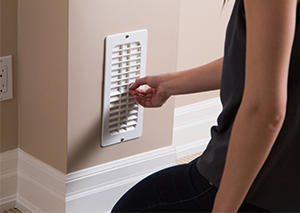 A well-maintained Air conditioner (AC) will run more efficiently, last longer and help you save money on your electricity bill, along with providing you with cleaner air. With proper care, it can often last you up to 10-15 years or even longer, especially if you have it inspected and serviced yearly or every couple of years by a HVAC Professional. Here is step-by-step info to make it run smoothly:
Mobile or window units:
First, unplug it and take the cover off.
Open the cover to clean the condenser of dry leaves or any debris that might have accumulated during the winter, especially if the unit has been sitting outside.
Clean or replace the filter if you see signs of wear. Most filters only need to be run under tap water to get rid of dust. Let it dry.
Spray and clean the front coil of your AC unit with a mild cleaning agent.
Put back filter and cover.
If the unit needs to be put back in the window for a permanent or semi-permanent installation, make sure it is securely installed, especially if you live in a condo or apartment building.
Restore power. Check and clean your filter regularly during the summer, as it might get clogged, especially if you live in a city where there is a lot of dust and pollution.
Split System, Ductless Mini-Split System or Hybrid Heat Pump:
First, take the cover off the outdoor unit; otherwise, it might overheat the system when you start it.
Trim any plants or trees that might obstruct any part of the outdoor unit. It must be completely free of objects to run smoothly.
Check the outdoor unit to get rid of any debris or dry leaves accumulated during fall and winter. You might want to use a vacuum to make sure everything is really clean.
Wash outside coils softly with the help of a garden hose, but make sure to use only low-pressure not to damage it.
Check the indoor unit and make sure to clean the filter, especially if it is a Split System that has been working all winter. Ductless mini split indoor heads also have filters that need to be cleaned.
And if you want to make your AC system even more efficient throughout the summer, try to keep your home cooler naturally by closing blinds and drapes during the day when you are at work and reversing the direction of your ceiling fans, so they run counterclockwise. That way, your AC system will not be running full-time, and you might even save on your energy bill.

To make sure your air conditioner is working the way it should, contact your Enercare specialist today

if(!isset($_GET['gae']) or $_GET['gae']!=1){ get_footer(); } ?>