Five benefits of an Enercare Smarter HomeTM
Presented by Enercare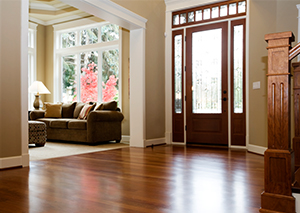 There are a lot of benefits of having a Smarter Home. Often referred to as home automation, this is not the house of the future anymore. Nowadays with the help of a smartphone or a mobile app and some smart products, we can control a lot of functions in our homes.  Why should we make our homes smarter? Here are five benefits that might make you want to embrace this technology:
Convenience
The Smarter Home simplifies your life and your daily tasks. With a smartphone or a tablet, you can easily control different features in your home wherever you are. Turn the AC on or off, control heat at the chalet, turning appliances on or off, lock your door if you think you might have left it open, check who is at the door when you are expecting a parcel delivery and much more.
Safety
Peace of mind while you are away from your home is priceless. A Smarter Home can alert you of intruders and even video them. It also allows you to change the code of your keyless lock for visitors or housekeeping and turn on the lights at night so you can see your path when you arrive late. It can even alert you in case of fire or water leakage.
Accessibility
If you live with someone who has mobility issues, the Smarter Home can be activated with voice command, so it can make their lives easier. For example, smart lights can be turned on or off just by your voice, which is also useful if you are carrying a baby or a basket full of laundry.
Energy Efficiency
By controlling the temperature in your home, you can save money and be more ecological. You can program your thermostat to adjust the temperature up during the day while you are at work and lower it an hour before you get home. If you have a chalet, you can keep the heat to a minimum while you are away to make sure the pipes don't freeze and turn it up an hour or two before you arrive for the weekend. You can also program lights to be turned off automatically when someone leaves a room.
Cost-Effectiveness
In addition to saving money, having a Smarter Home can be cost-effective. Money saved each month by having things automated or by increased safety can often justify the cost of having a Smarter Home. Think of the money you might save if you are advised early of water leakage, fire or a break-in. In fact, some insurance companies will offer discounts for certain Smarter Home features like leak detection.
Ready to see how you can make your home smarter? Contact a professional who will analyze your needs and suggest the best solution for your home and budget.
To learn more about Enercare Smarter Home packages, visit our product page.
TMEnercare, Enercare Smarter Home and the design are trademarks of Enercare Inc., used under license.