6 ways to save money with Air Conditioners
Presented by Enercare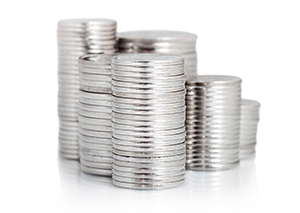 We often talk about the high cost of heating a home during our long Canadian winters, but during the summer your air conditioner can also increase your electricity bill. How can you use it wisely while staying cool? Here are some useful tips:
Get a programmable or a smart thermostat. There is no need to run your AC at the desired temperature 24/7. Best practice is to keep your AC at a set temperature to maintain the cool, and increasing the temperature when you are out of home for greater energy savings. The positioning of your smart thermostat is also crucial to make sure that it is working properly. If it is installed close to a sunny window it might affect the way it is reading the temperature.
Close the curtains or the blinds in the morning before leaving for work to prevent the sunlight from entering the room and heating it. In order to work, curtains should be opaque and keep the room dark.
Keep your vents clear and open. Make sure nothing obstructs them. Also, check your filter regularly to help your AC run more efficiently.
Install a ceiling fan if you don't already have one. Make the pales turn counterclockwise so the hot air can be pushed to the floor.
Fire up your BBQ instead of cooking in the kitchen. Enjoy the warm season by spending more time outside, as stoves and ovens can heat up a house quickly.
Check your home insulation. Poorly insulated homes are like Swiss cheese, full of holes that let cold air in during the winter and warm air in during the summer. Have someone come to do a home energy audit of your home. You'll see what you can improve to lower your energy costs.
To make sure you choose the perfect Air Conditioner for your home, contact your Enercare specialist today.

if(!isset($_GET['gae']) or $_GET['gae']!=1){ get_footer(); } ?>