Outremont, between luxury and the art of living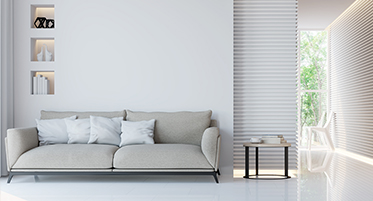 Montreal's first luxury district, Outremont, has long been recognized as the city's upscale Francophone neighbourhood. One of the most central boroughs of the island, Outremont is bordered to the southeast by Mount Royal and to the east by Park Avenue; the borough extends over an area of 3.84 km2 and has a population of 25,167. Like most neighbourhoods around Mount Royal, such as Town of Mount Royal, Côte-des-Neiges and Westmount, Outremont charms visitors with its urban forest and numerous parks.
Luxury real estate
Outremont is often referred to as the Francophone counterpart of Westmount. Both neighbourhoods have similar architecture and heritage.
The neighbourhood has quite an eclectic real estate landscape, outfitted with 2 to 5 unit apartment complexes, luxury condos, including several recently built projects, and breathtaking historic manors. It's the perfect blend of luxury and community living – culture is an important part of the neighbourhood. Residents feel a strong attachment to their neighbourhood.
The higher up the mountain you go, the higher the price goes. The borough's distinctly luxurious streets are Maplewood Avenue, Pratt Avenue, Outremont Avenue, Springgrove Avenue, Beloeil Avenue, Courcelette Avenue, Pagnuelo Avenue, Duchastel Avenue, Roskilde Avenue and Mount-Royal Boulevard.
The price of a luxury property can range from $1.5 to $7 million, depending on the features, for a living space of 3,000 to 8,000 square feet. The most influential factors on the price of a luxury property in Outremont often include its location (the street and the value of neighbouring properties), the number of rooms, the lot size and any additional amenities such as an indoor or outdoor pool, a well-equipped fitness centre, a home automation system and top quality finishes inside and outside. Along this line, many of the neighbourhood's luxury properties were built with natural stone, adding a touch of magnificence to this wealthy neighbourhood.
The advantage of living in Outremont is being able to enjoy century-old decor with a mixture of mature trees adding an exceptional charm. The borough attracts an active clientele and is made up primarily of homeowners. Nearly 35 percent of the population is under the age of 25, including many university students, given its proximity to the Université de Montréal.
Living in Outremont 
Residents of Outremont chose this well-known neighbourhood for its unique character, its many local shops and its lifestyle. Its main shopping streets include Laurier Street with its many fine restaurants, such as Leméac and Chez Lévesque, as well as its fashion boutiques; Bernard Avenue, which cuts through Outremont; and Mile-End, which runs east to west, is constantly updated and is famous for Café Olympico (among the best espressos in the city), its bakeries and its delicatessens. It is also home to the Outremont Theatre, an art deco building built in 1928 where great Quebec song legends sang, including Pauline Julien, Louise Forestier, Félix Leclerc, Diane Dufresne, Paul Piché, Richard Séguin and Beau Dommage. With culture in mind, the Outremont Art Gallery offers several exhibitions that introduce children and adults alike to all disciplines of visual art.
Just outside the borough, St-Viateur Bagel is a can't-miss shop for avid fans of these typical Montreal breads.
The borough also has many parks, including Outremont Park, Beaubien Park and Kate McGarrigle Park, named in honour of the singer and mother of Martha and Rufus Rainwright, who passed away in 2010.
As part of the city's heritage, Mount Royal Cemetery, designated a National Historic Site by the Historic Sites and Monuments Board of Canada, is located on the north side of Mount Royal and overlooks the city. A true botanical sanctuary, it offers a panoramic view of the city and its history attracts thousands of tourists and history scholars each year.
Public transportation
Two metro stations serve the borough: the Outremont and Édouard-Montpetit stations, located respectively on Van Horne Avenue, further north, and on the Université de Montréal and HEC Montréal campuses. In addition, the Caisse de dépôt et placement's electric train project will move into Outremont, linking the South Shore borough of Montreal to the western side of the island. Outremont will undoubtedly continue to appreciate in value over the next few decades.
About the author
Marc Lefrançois has been working as a real estate broker since 2002, mainly in the regions of Mount Royal and Outremont. Along with the members of his team and his business partner Christine Lefrançois, Marc chose to focus on a specific geographical region and luxury residential real estate. A real estate enthusiast, he is one of Royal LePage Quebec's most successful brokers year after year.