Forest Hill: Luxury Real Estate in Midtown Toronto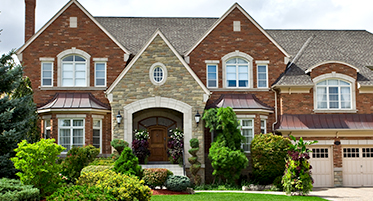 Forest Hill is one of Toronto's most desirable neighbourhoods thanks to its reputable schools, its proximity to downtown, and of course, its gorgeous luxury properties. Many of the homes in the area have large plots and beautifully landscaped grounds further enhancing their curb appeal. Luxury homes for sale in Forest Hill range from Georgian and Tudor estates built in the 1940s and 50s to neo-classical and modern mansions. Carriage Trade listings in this affluent area begin at $2.1 million and embody the neighbourhood's elegance and charm.
The Neighbourhood
Forest Hill is located in midtown Toronto and its boundaries are typically defined by Briar Hill Avenue to the north and St. Clair Avenue to the south, and stretching east to west from Avenue Road to the Cedarvale Ravine. The neighbourhood takes its name from the estate built by John Wickson at what is now the corner of Eglinton Avenue and Old Forest Hill Road.
The sloping hills and winding streets of Forest Hill are home to many doctors, lawyers, and some of the city's most prominent businesspeople. The neighbourhood also has a vibrant Jewish community and is a centre of Jewish life in Toronto.
While the neighbourhood offers convenient access to Toronto's many amenities, Forest Hill is characterized by quiet streets lined with majestic trees. Local construction guidelines in the area influenced the area's development by ensuring that owners met certain specifications and took great care in building their homes. The result is impressive mansions, villas, and estates with elegant finishes and large lush lawns. 
The Schools
Forest Hill's family friendly reputation is bolstered by the neighbourhood's acclaimed schools. Upper Canada College is one of North America's most prestigious schools for boys, educating students from senior kindergarten to grade 12. Since its founding in 1829, Upper Canada College has taught many from Toronto's moneyed elite and the school's graduates have gone on to the upper echelons of power in business, politics, and the arts. Today, Upper Canada College operates a 16-hectare campus in Forest Hill with cutting edge facilities for athletics and education.
Three blocks west of Upper Canada College is the Bishop Strachan School, a girls' school with classes from kindergarten to university entrance. The picturesque campus is a blend of stone buildings with stained glass windows and a modern state-of-the-art complex for science and sport. Bishop Strachan's graduates have a reputation for academic success and a university acceptance rate of 100%.
Even the public schools in Forest Hill are a cut above. Both Forest Hill Junior and Senior Public School and Forest Hill Collegiate Institute rank among the top 10% of schools in Ontario in terms of student performance.
The Village
Forest Hill Village is a commercial strip full of small restaurants, cafes, and boutiques running through the neighbourhood along Spadina Road. The Village combines the atmosphere of a small town street with sophisticated, high end retailers catering to the area's wealthy residents. On most days there is a steady stream of shoppers in and out of stores that understand the refined tastes of the community.
The Beltline
Following the route of the Belt Line railway, this walking and cycling trail weaves across Forest Hill and much of Toronto, connecting all the way to Rosedale. The trail is now maintained by the City of Toronto's Parks, Forestry and Recreation department and invites outdoor enthusiasts to connect with nature without leaving the city.
Carriage Trade Homes
For expert advice about luxury real estate in Forest Hill or buying and selling a Carriage Trade luxury property in the area, contact a Royal LePage office in the area.